What started off as India's first luxury holiday brand, Shivan & Narresh is now offering its patrons more than just that. In their first-ever couture outing presented through a fashion film, Shivan Bhatiya and Narresh Kukreja redefined Indian couture with their elegant womenswear and menswear pieces.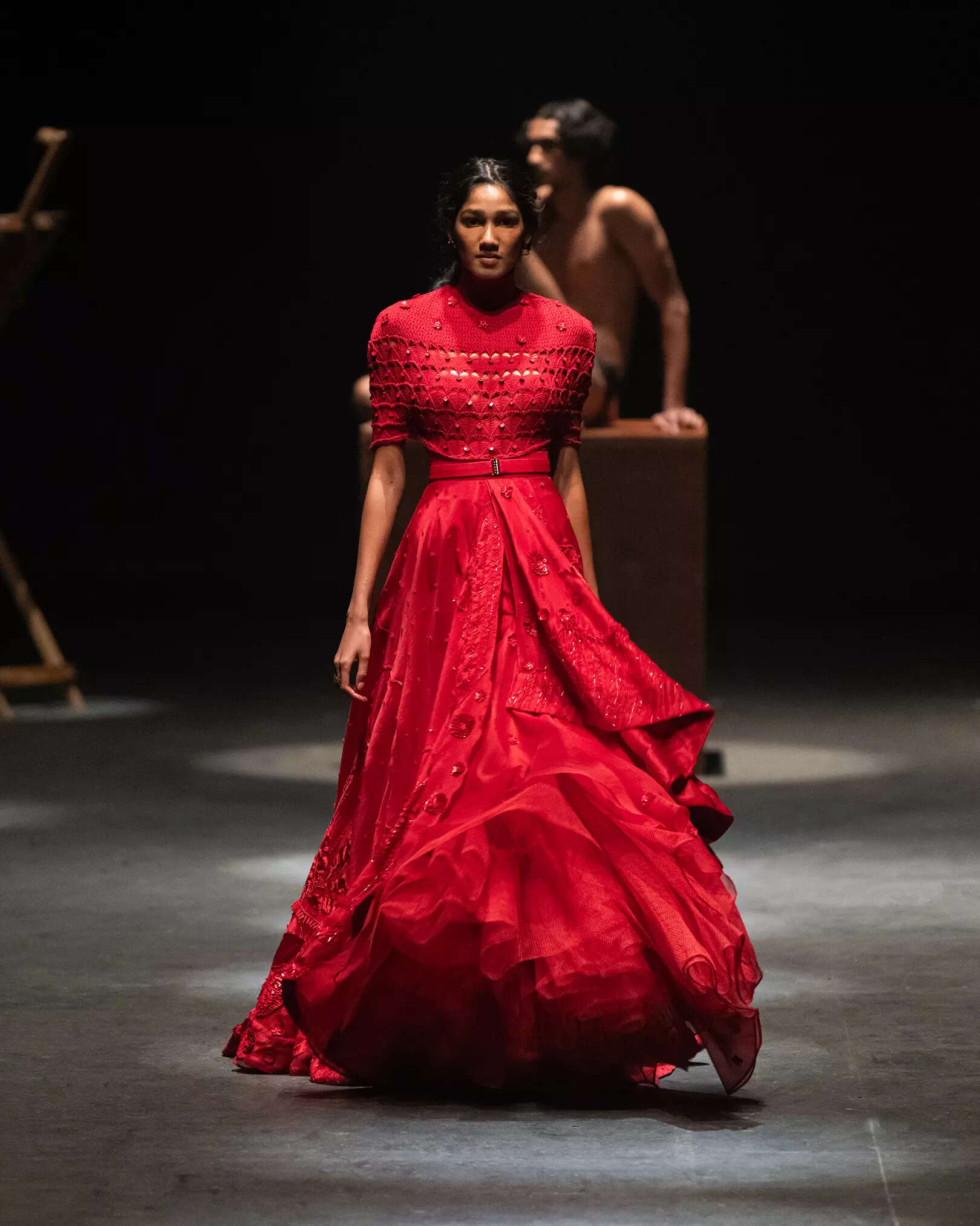 The fashion film titled Artists at Work, began with a gangly male model, wearing a pair of black swimming trunks from the brand and posing for the artists making his sketch. Then entered a female model wearing a ruby red hand-knitted bodice with iridescent skein work and multi-layered skirt featuring delicate folds of crisp silk gazar and organza with handcrafted motifs. The collection highlighted the brand's signature skein work in gemstone hues of blush rose, lavender, ruby red, blacks and pristine white, illustrating a decadent art palette with varying lustre and meticulous eye for detail.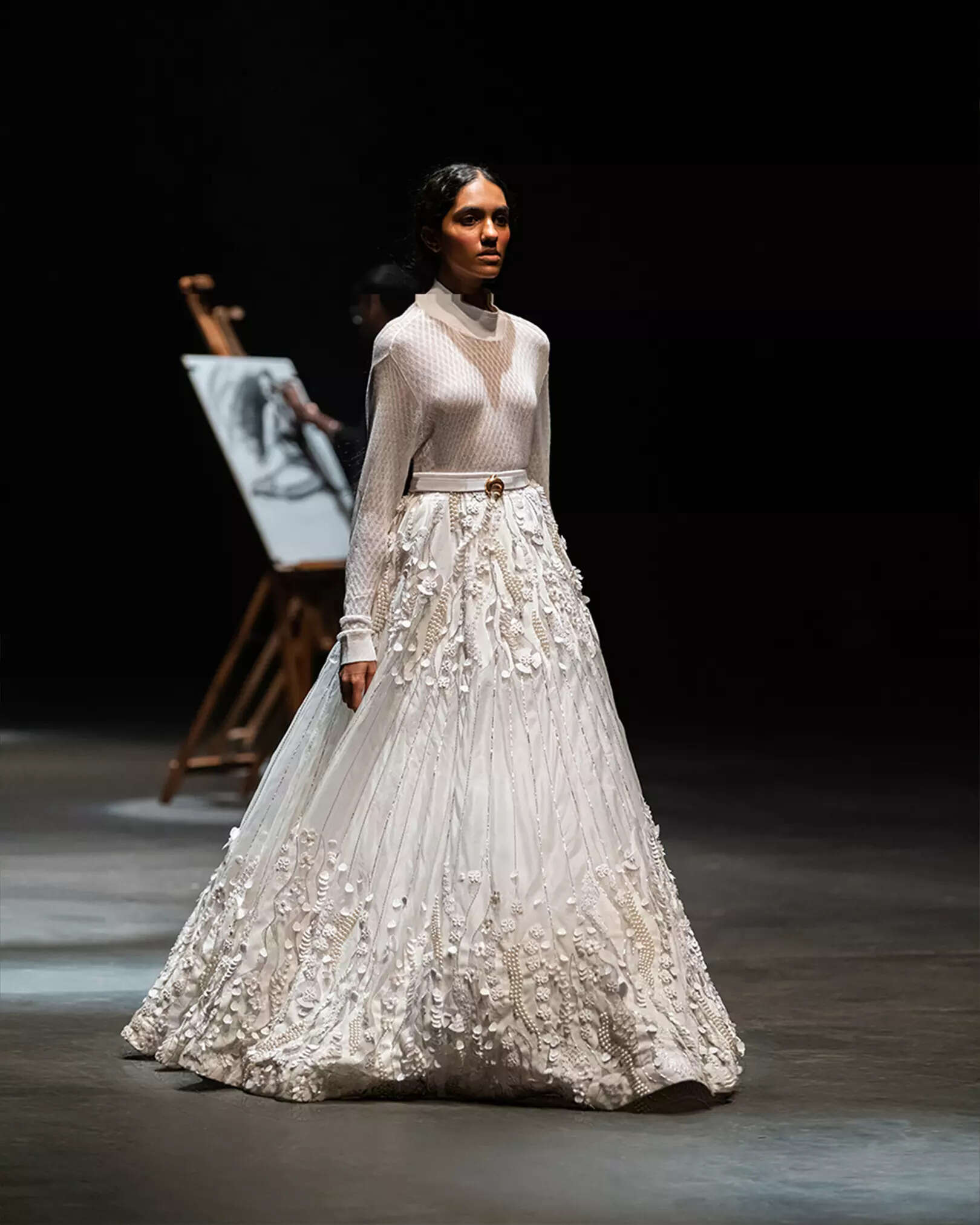 The brand celebrated a new era of art and culture through its wearable couture. We personally loved the saris in red and lavender hue with handcrafted floral motifs featuring their skein work.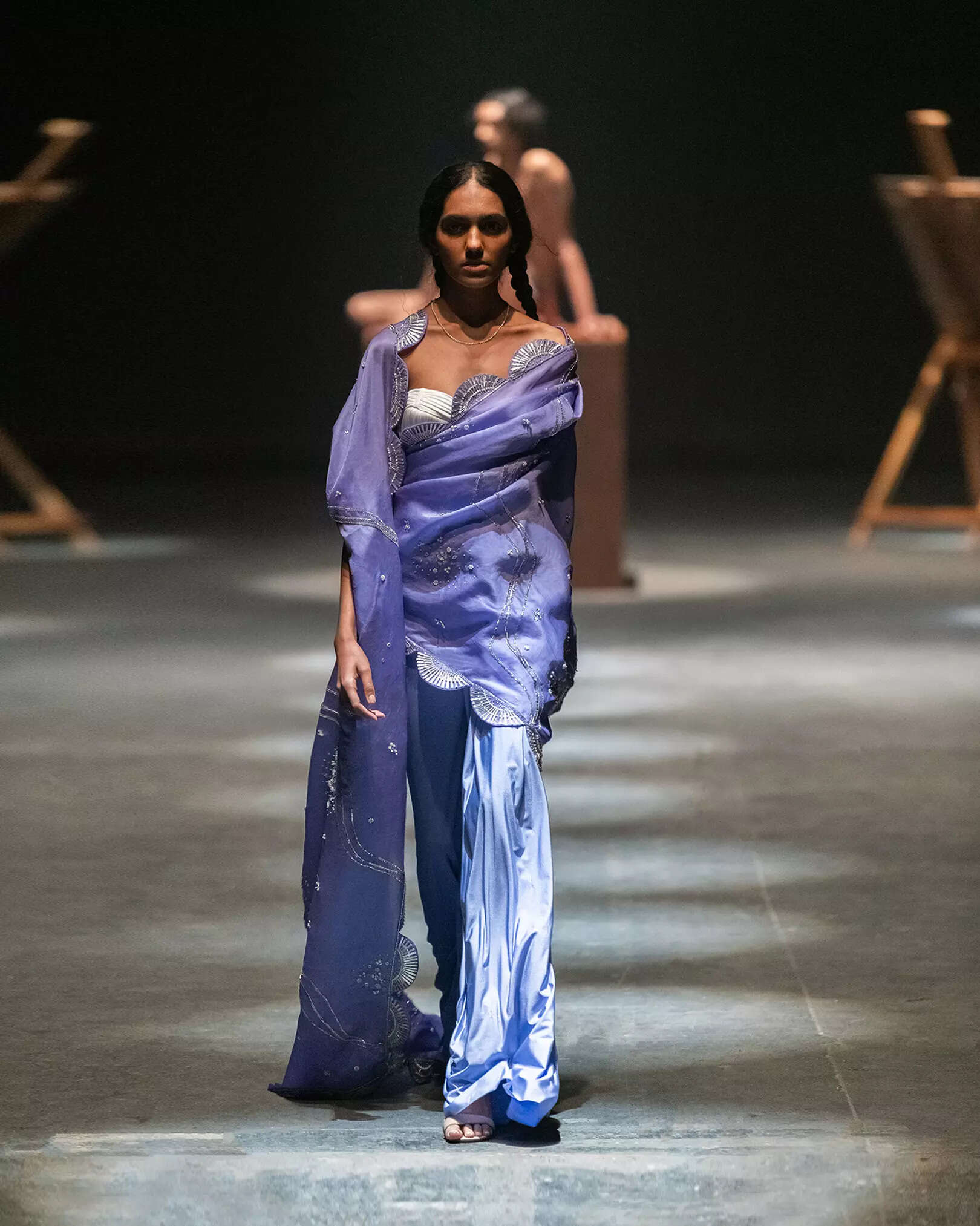 There were 17 garments for both men and women in this collection and the designer duo kept functionality as the key element in all their looks.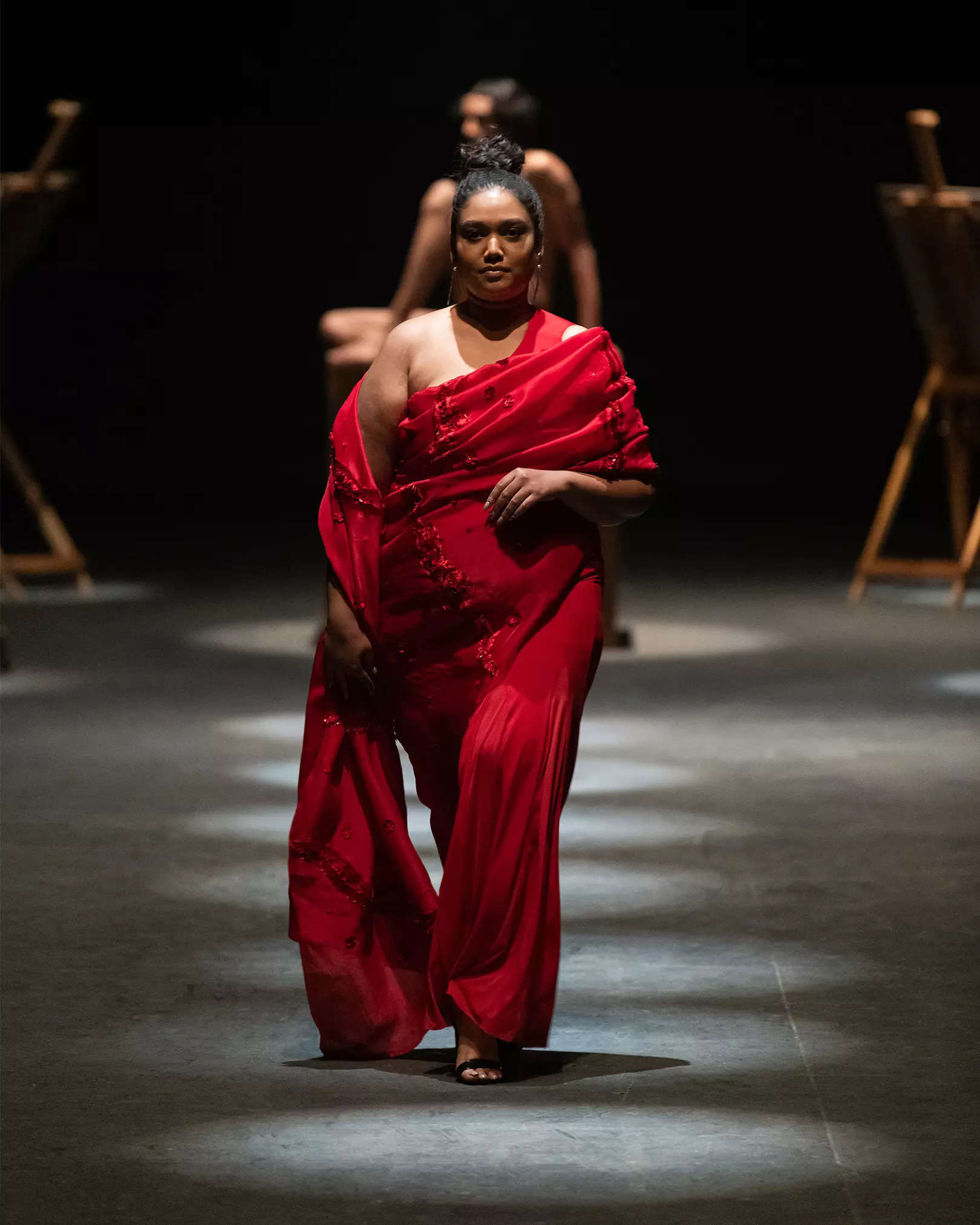 "Couture for us is synonymous to reinventing restraint glamour with innovative techniques and distinctive silhouettes that are different from our celebration offerings as part of the ready-to-wear category. Gone are the days when bride and grooms looked like centerpieces at their own wedding function in voluminous skirts and opulent outfits. This is a conversation we as designers wanted to start with our couture – replacing maximalism with subtle elegance, functionality and refinement of textiles brought to the forefront of Indian Fashion. We want to redefine Indian Couture for an evolved global audience through art, culture and exploration that infuses life into every Shivan & Narresh design. Each creation is etched with layers of ideas and identity that celebrate the organic vision of human anatomy as well as the raw beauty it portrays," said Narresh Kukreja.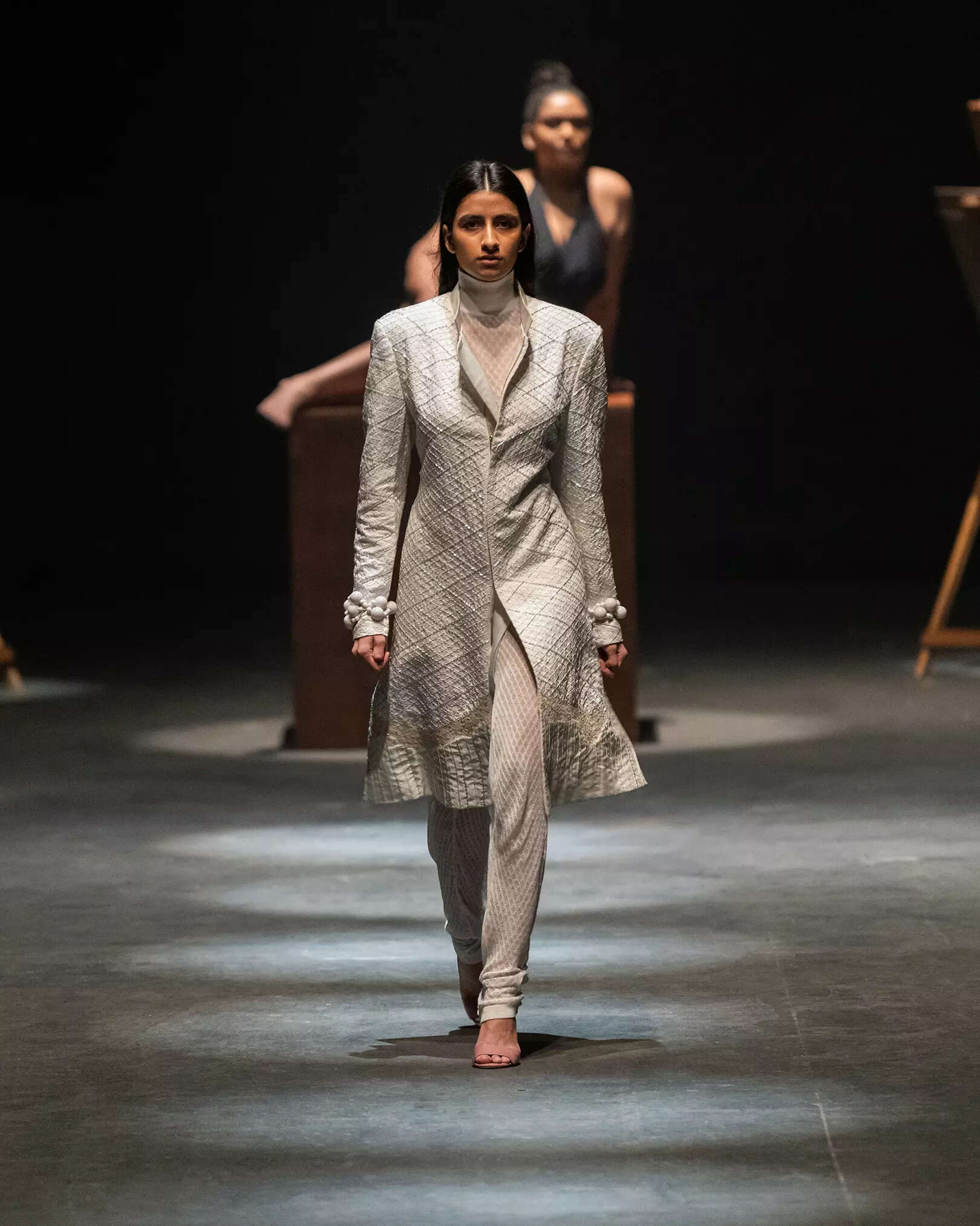 They introduced bandhgala with chudidaar for women in this collection. For the SNMan, the duo came up with a whole new range of sherwani and bandhgalas in red and white. The sherwanis also featured skien work on it.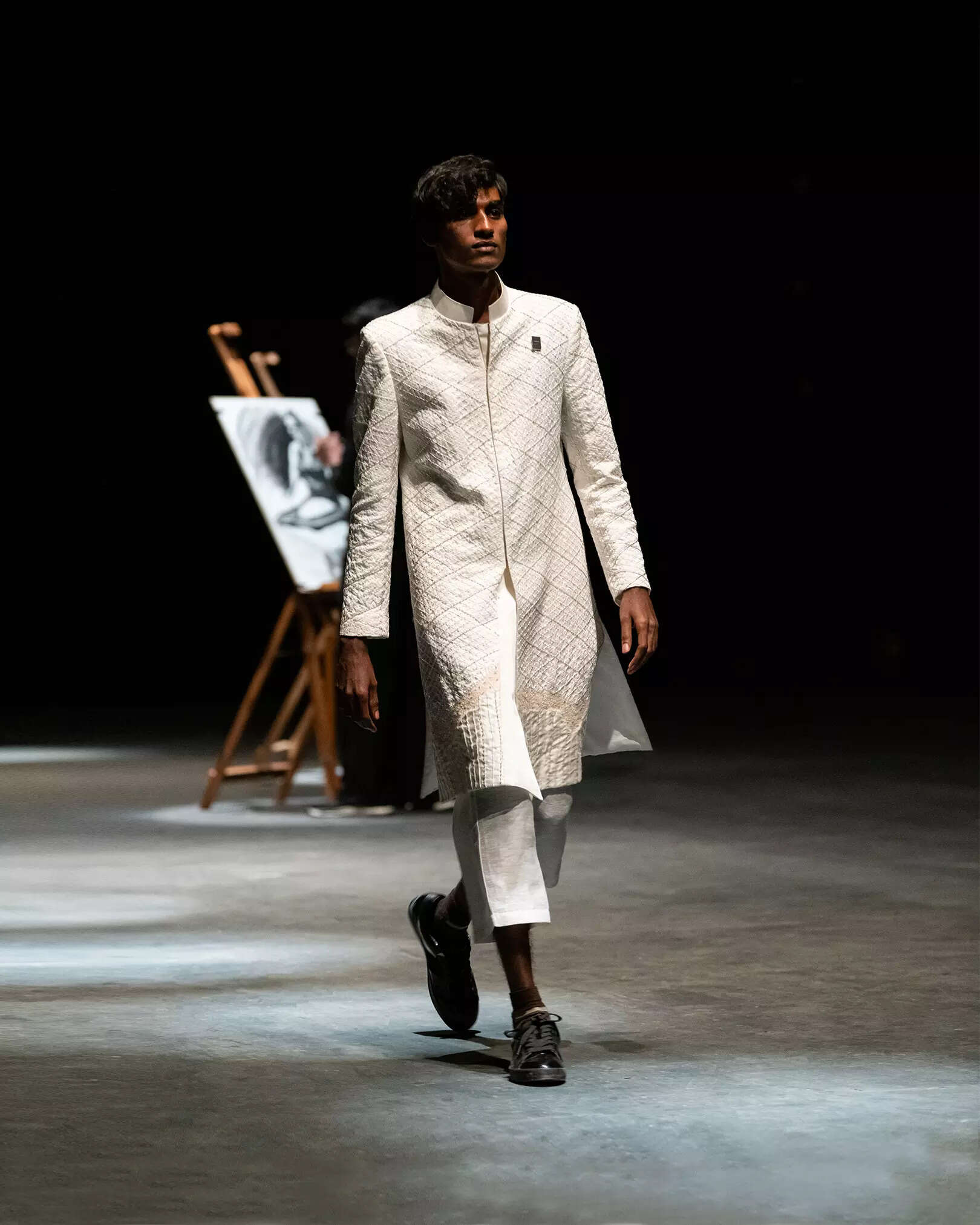 The designer duo created these ensemble keeping in mind the demands of today's brides and grooms. " We want to nurture a culture where 'we are all beautiful' and can express freely through the fashion of our choice. This collection is thus ideal for the bride and groom of today who want to equally enjoy intimate celebrations while making a bold style statement," added Shivan Bhatiya.