Ulaganayagan Kamal Haasan who forayed into fashion world with the launch of his clothing line 'KH House of Khaddar' in November 2021 in Chicago, with an aim to
uplift Indian handloom weavers and to take the country's hand-woven material on
the global map, is taking it online from this Republic Day, January 26th.
Kamal Haasan announces on his Twitter handle in all his humility his initiative to
uplift the people living by handloom weaving. Sharing on the online platform his
highly emotional picture with an old man who is taking the traditional Indian weaving
forward, he captioned the post, "Let's have a large celebration for our Republic Day.
And a smaller one for #khhk. KHHK is coming to you. Celebrate Khaddar, remember
us. Thanks for all the enquiries and love. #KHHK COMING ONLINE JANUARY 26th
INSTANT."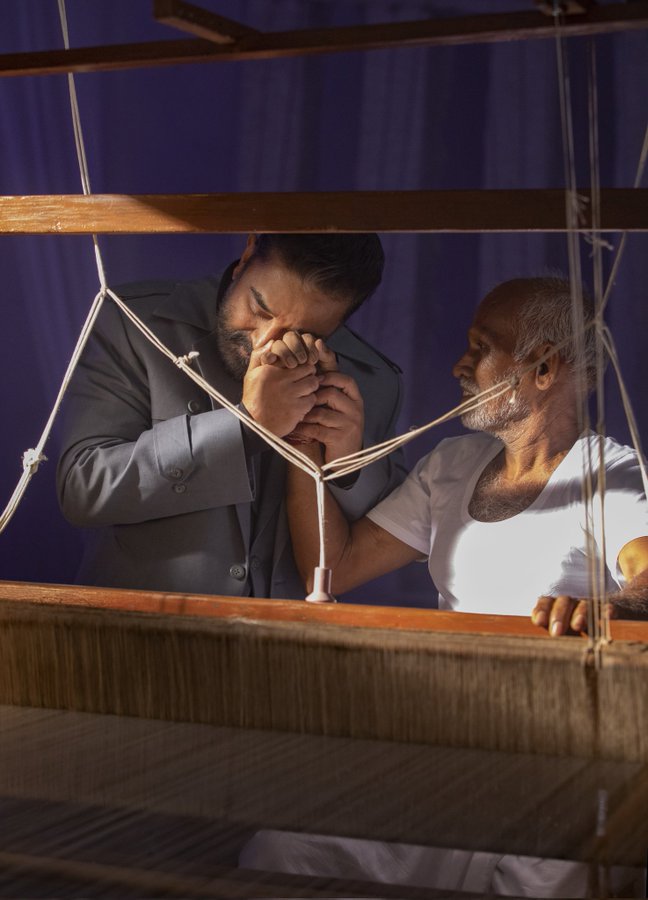 The actor touches our heart when he writes in his tweet that Republic Day
celebrations should be big and the celebrations over his launch small.
In his endeavour to make Khadi, a pure comfort and all-weather textile, relatable to the
young and uplift the weavers and artisans who create this beautiful art, Kamal
Haasan is leaving no stone unturned.
Coming with the tagline 'Fashion is civil, yet disobedient', Nammavar's new label aims to generate work for handloom weavers currently working in many clusters across the country. It also has plans to bring all weavers under one roof.
This fabric, associated with our country's history and which made to the world our
political statement, comes in simple designs in chic, cool and modern styling by
costume designer Amritha Ram.
Nammavar Kamal Haasan's fashion brand with Khadi textile which is the pride of
India, aims to be a game-changer on the world fashion platform by showcasing the
authentic Indian handloom in western style clothing.
Kamal Haasan's passion is unparalleled and inspiring for millions of his fans and
admirers. And, Republic Day launch for his fashion brand, which looks forward to
positively impact the lives of weavers, is a perfect occasion to celebrate Khadi.
Let's go Khadi. Let Khaddar be back in fashion. And, let's make our Khadi weavers prosper. Let's s celebrate our own pride and also open the doors to a new fashion revolution.
Let's spread this essence from this Republic Day, the actor's fashion statement aims
to say.
Read all the Latest News, Breaking News and Coronavirus News here !